New Zealand Photo Gallery
The Kiwis say that God created the world in 7 days. One place was set aside to incorporate all the best natural features. This place is called New Zealand. The Kiwis are right! If you want tropical beaches, go north. If you want glacier fjords and temperate rain forests or skiing, go south. Wine can be found most anywhere. It is a backpacker wonderland. The whole economy is practically based on serving tourists-and they have a good attitude about it!

We spent 3 months travelling about New Zealand, and could have spent a year. There is so much to see and do.
GO!
• Samoa and Fiji Photos • New Zealand Photo Gallery • Australia Photos • Phillipines and Singapore Photo Gallery • Malaysia and Thailand Photo Gallery • Cambodia • Viet Nam Photo Gallery • China Pics • India Part 1 • Nepal Photo Gallery •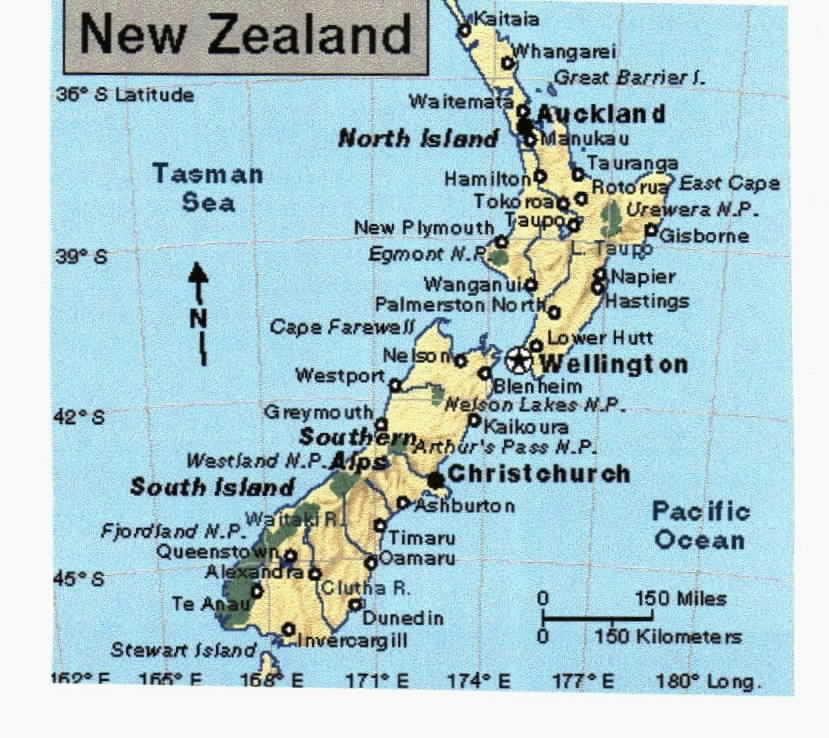 Our Journey started in Aukland where we bought Bessie. From there we went all the way to Cape Reinga at the top then down to the south Island. We spent most of our time in the South Island, but with only three months, it was hard to see everything. Our favorite areas were the far north, the west coast of the South Island, Queenstown, and Rotorua. With a little more time I think our favorites list would only increase.
Copyright © 2002 by Robert and Melissa Gunter. All rights reserved.