China Photo Gallery
What a place to observe humanity. From Cosmopolitan cities to villages that haven't changed in centuries. This is the place. We got around by train, bus, boat, and horse. We crossed from Viet Nam by train and were placed in first class cabins on the train once in China. The trains are fabulous. Duvet covers in the cabin, air-conditioning, all the boiling water you could want for Tea. Things started out pretty good...
• Samoa and Fiji Photos • New Zealand Photo Gallery • Australia Photos • Phillipines and Singapore Photo Gallery • Malaysia and Thailand Photo Gallery • Cambodia • Viet Nam Photo Gallery • China Pics • India Part 1 • Nepal Photo Gallery •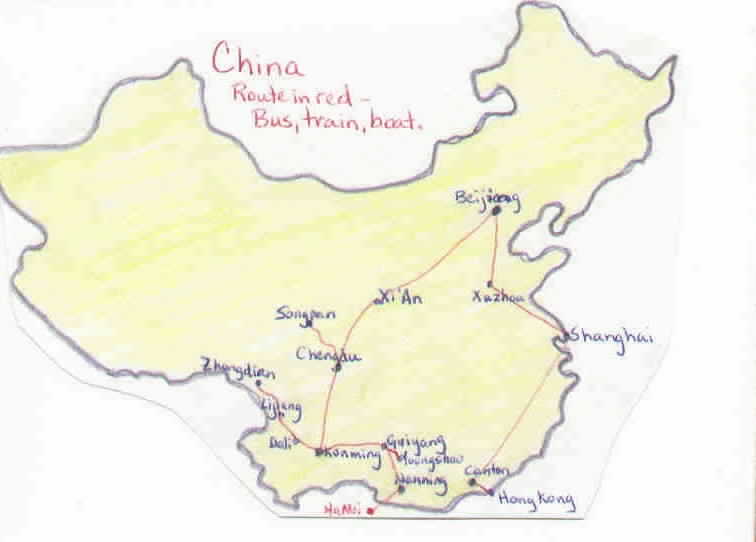 Our route started in Ha Noi and ended in Hong Kong. The West was our favorite. It was amazing to see the features of the people out west. It really became obvious how close humanity really is. The Western Chinese have a lot of Caucasian features. This makes sense as you could literally walk there from Europe. When the Silk Road was going people did just that.
We had hoped to make it overland from Golmud to Lhasa, but decided not to fund the Chinese occupation ($100 USD/day permits).
Copyright © 2002 by Robert and Melissa Gunter. All rights reserved.