Phillipines and Singapore Photo Gallery
When we left Australia, we had hoped to go to Indonesia. Unfortunately it was Ramadan and Chinese New Year, making an affordable ticket impossible. Since we were ready to go, we decided to fly to the Philippines instead. We were rewarded with a beautiful country with lots to see and do.
After a month in the Philippines we flew to Kuala Lumpur in Malaysia on Philippine Air Lines (PAL aka Plane Always Late). We decided to make a run to Singapore and slowly work our way up the peninsula to Thailand.
• Samoa and Fiji Photos • New Zealand Photo Gallery • Australia Photos • Phillipines and Singapore Photo Gallery • Malaysia and Thailand Photo Gallery • Cambodia • Viet Nam Photo Gallery • China Pics • India Part 1 • Nepal Photo Gallery •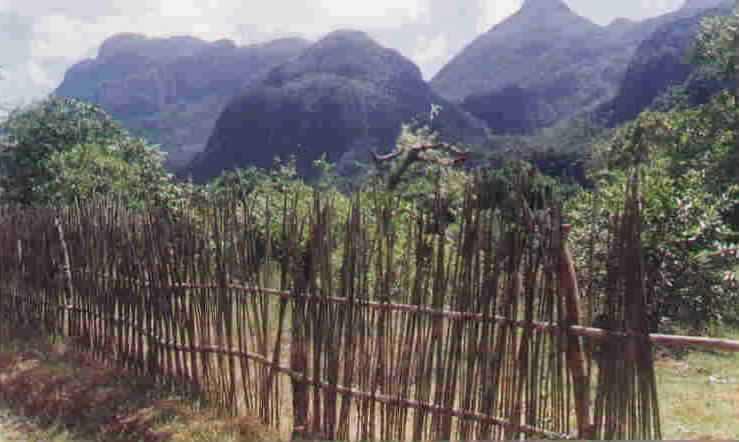 Limestone mountains on Coron Island. The Philippine Islands (PI) were formed by vocanoes and ancient reefs. These spectacular hills are similar to those in Thailand and China. Nearby islands rise from hundreds of feet deep up vertical coral walls to palm leafed islands. Spectacular.
The locals use bamboo extensively as a building material. From fences to hut structures to floors.
Copyright © 2002 by Robert and Melissa Gunter. All rights reserved.