India Part 1 Photo Gallery
After 2 months in China, we ended up in Hong Kong. From there we flew to India. Our travels had prepared us for what we found, but it was still a shock. Many people start their travels here and go round the world heading East. We spent 1 month in India going from Delhi to Calcutta to Sikkim. We left India for Nepal before returning again. We spent a lot of time up in Sikkim. Sikkim is the sliver of India located between Nepal, Bhutan, and bordered on the north by Tibet.

Travelers say if you can make it past the first month, you will fall in love with India. We were in India and Nepal for 3 months, and can attest to the validity of that statement. Click on the small photo to see a larger version with a description.
• Samoa and Fiji Photos • New Zealand Photo Gallery • Australia Photos • Phillipines and Singapore Photo Gallery • Malaysia and Thailand Photo Gallery • Cambodia • Viet Nam Photo Gallery • China Pics • India Part 1 • Nepal Photo Gallery •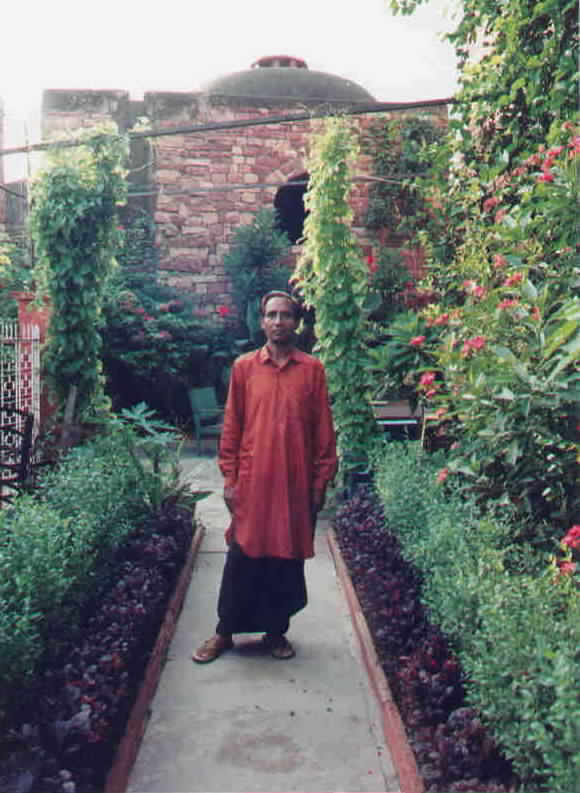 took a side trip from Agra to the former capital of Akbar the Great in Fatepur Sikri. The area is in ruins, but still magnificent. This is one of the cartakers of the guest house we stayed at near the gates to the main Mosque.
Copyright © 2002 by Robert and Melissa Gunter. All rights reserved.